Professional Diploma In Digital Marketing step by step guide 2021-2020
Professional Diploma in digital marketing
Nowadays the most common question is what is a digital marketing and how we can do digital marketing without hiring any person or without hiring an agency for digital marketing. Digital marketing is the most hyped job in the world because everyone wants a digital marketer to promote their product. In this blog, we will discuss the benefits and structure of digital marketing but before starting my blog Let me introduce myself my name is Hasan Siddiqui Founder and CEO of ASHS Consultants and ASHS Marketing Agency working with many local and international brands and helping them to conqueror their goals and Teaching  Professional  Diploma in Digital Marketing at Nazeer Hussain University, Karachi Pakistan.
First, let me tell you what is Digital marketing. In simple words, any marketing which is done through the internet is called Digital marketing. For example, Marketing your product on social media platforms like Facebook, Instagram, Linked In, etc. In Simple words, Your business must be seen on all digital platforms.
Complete digital marketing in just 5 Steps:
Some people think digital marketing is very difficult while some people think it's easy but it's between both of them. Professional  Diploma in Digital Marketing depends on only five things which are as follow:
Website

Social Media Marketing

Content Marketing/Copywriting

SEO (Search Engine Optimisation)

Google Ads and Analytics 
I am giving this complete course on my youtube channel in which we will discuss all five steps briefly and I am going to teach you how you can do Digital marketing correctly in my Three months Professional  Diploma in Digital Marketing in Karachi.
And YES if you learn these five things you can call yourself a DIGITAL MARKETER ! or you can apply for a digital marketing job or work as a freelancer on different websites like Fiverr and Upwork, etc. But first, we will discuss these five steps.
What is a Website ? and is it important in the Digital world?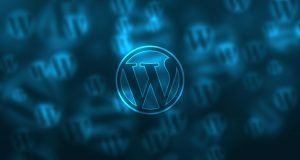 Website is your virtual hub means the website is your shop in which you will display your products. Customers visit your shop check all your products in which they are interested. According to Google, there are 79% chances if the customer visits your website to buy one product after visiting your he is going to purchase TWO product. This means a website is definitely the best way to sell your product virtually. In this course, we will discuss how we can make a good and responsive website in just one day. Indeed, Making a WordPress website is not much difficult. You have to drag and drop the things and you can easily design your beautiful E-commerce website or Service website.
What is Social media Marketing?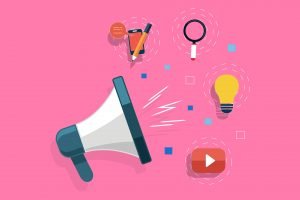 Before writing and think about social media marketing Let me ask you one question
Social media marketing and digital marketing both are the same?
Of course, Not! 90% of people think digital marketing is social media marketing A BIG NO! Social media marketing is a part of digital marketing. what is social media marketing? 
"Social Media Platforms are not Selling tools they are trafficking tools"
This means you cannot sell your product on social media like Facebook Instagram etc you can aware your audience and convince them to visit your website to purchase the following product for example
Big Brands like Khaadi, Gul Ahmed, Sana Safina, Agha Noor, etc they do their promotions on Facebook and Instagram they show their different products but ultimately for purchase, they will refer you to their website for purchasing, Reason? Why they refer their customers to go their website they can also sell their product on Facebook but the Biggest reason is Social media platforms are hell expensive if you pay them they will show your ads you stop paying them immediately they will stop showing your ads. So good marketing strategy is to rely on your website, not on social media platforms this will help in your Long-Term marketing.
What is Content writing or Copy Writing?
The third thing is your content that you put on your website. Content or copywriting is your backbone in the digital world. You can not convince your customer without writing anything about your product means:
"Convincing through words is called content writing"
Your website should have very strong content like the benefits and features of your product. Another question which clients usually ask is Why to purchase this product or About your company profiles etc.
Moreover, I am making a complete detailed video on youtube for Content and copywriting you can also take my physical classes at Nazeer Hussain University in physical classes we discuss the live case studies which really help students to understand the importance of copywriting.
What is SEO? King of Digital Marketing!
Search engine Optimisation is the most important part of digital marketing. Although, It is time-consuming and technical to do but first what is SEO? Search engine optimization will help to rank up your website in google search. For Example, if someone is searching for Black shoes and you also sell black shoes and you did good SEO on your website like you use good and healthy keywords and backlinks so google automatically rank you up in search history and according to google 65% customer buy from the first page of there search engine history. Means SEO plays a very vital role in sales. 
Nowadays everyone is fighting to rank up on google. however, only those who are ranking up are using the right tricks and techniques in their SEO. In this course, we will also learn about all the tricks and techniques about SEO.
Google Ads and Analytics The Boss!
The final thing you should know is Google ads and to calculate your Digital presence Google Analytics. Google ads are also very important for a new website. Moreover, It helps in ranking up on top of google by running paid ads on Google ads.
In this course, I will tell you how you can make low-budget and responsive google ads for yourself or for your client.
In the end, we will discuss google analytics to find out who and from where my website visitors are coming it will help us to customize our audience for paid promotions and for SEO. 
These 5 steps of digital marketing I really hope this blog will help you with your digital marketing journey ahead. If you have any questions fill free to contact me through FACEBOOK, INSTAGRAM, LINKEDIN, and you can also watch my YOUTUBE VIDEOS and Subscribe to my channel for videos related to digital marketing.
APPLY NOW FOR MY THREE MONTH DIPLOMA IN DIGITAL MARKETING AT NAZEER HUSSAIN UNIVERSITY 
With Love
Hasan Siddiqui