Now you can also earn from home
Learn Freelancing Through ASHS Consultants
The freelancing course includes 4 weeks and 8 lectures and we'll be covering all the aspects of famous
freelancing marketplaces and how you can start online earning as a freelancer.
Lifetime
Mentorship &
Guidance
Freelancing Course in Karachi, Pakistan
If you are a frustrated professional, who is confident of her / his skills but not getting the maximum while in the industry, it is advised to you to start the freelancing Course in Karachi at ASHS Consultants. Freelancing is working on a project basis while you are either employed in the industry, seeking a job or a student, pursuing academic excellence. Freelancing is like self-employment with the ability to work at your desired time without any constraints. Freelancing is preferred, nowadays, by people who can't find the right job due to high saturation in the market. Freelancing has quickly become a norm in the current era and every person, whether employed or unemployed, prefers it for earning additional money. There are dozens of freelancing websites where people can find freelance projects according to their expertise.
Popular Freelancing Platforms
The freelancer platforms like Fiverr, Freelancer, and Upwork have quickly become popular platforms to offer freelance projects. The freelancers either bid on the projects or the people looking to get services to find them through the gigs offered by freelancers. Social networking websites like Facebook and Linked have also emerged as the source of freelance projects where people use groups and pages to find freelancers and allocate their projects to the appropriate people.
Best Freelancing Training Institute in Karachi -
ASHS CONSULTANTS
ASHS Consultants is the best freelancing training institute in Karachi that offers a physical Freelance courses in Karachi, and other major cities of Pakistan via online that is aimed to provide guidance and course to the new and budding freelancers. The freelance course in karachi is designed specifically for the purpose of offering complete guidance to freelancers on how to get projects and how to deal with clients. The tips for project completion and payment handling will also be provided to the trainees.
Purpose of Freelancing Training in Karachi - Be your own Boss
What if you could choose your office? What if you could change the dim, glowing lights from the cubicle to a large open space? In a place where the wind will blow your face with ginger, and you can feel the waves breaking on the shore, not too far away. To make this Mediterranean setting complete, what if you could drink your drink from a coconut while lovingly touching your keyboard? Sounds awkward, doesn't it? Not twisting the knife to the wound, but this is more than possible. By choosing a career, you can choose your own environment in which you want to work by getting Freelancing training in Karachi. And this is one of the many benefits of freelancing.
Employees come in a variety of styles - are you compatible?
Of course, most people criticize the idea of freelancing because, without a lot of misconceptions available, it seems to be an unreliable job. Think about it: you live from pay to pay, from client to customer. However, it is understandable that many people fear this. After all, freelancing started out as an income-generating option, and the main idea was not to get endless projects but to get somewhere you needed them. However, over the years, with the millenniums entering the workforce, it has become a reliable alternative to 9-to-5 jobs. In addition, as a result of the downturn, which has been achieved over the years, companies of all sizes – including businesses are reorganizing themselves to hire freelancers and, not just full-time employees. Now, I wouldn't say office work would be dead at some point, but what I'm saying instead is that it would be a great way for you to consider an independent perspective, at some point, especially if you're looking for things like flexibility, diversity, work-life balance and more. Since I am not happy to make claims without controversy, here are 5 benefits of freelancing.
Flexibility - the keyword when you go alone
Putting all the suffering aside of how thousands of years are doing this, doing that, "destroying" industries, is one of the highest aspirations of future generations to change. Whether we are talking about having the option to choose a starting time or a price in a single day, flexibility is one of the great benefits of freelancing. Apart from this, freelancing gives you the opportunity to work from anywhere – your home, cafe, another city, or country, as long as you have a stable Internet connection.
One of the great benefits of freelancing is getting the opportunity to dip your toes in a pool of opportunities. Usually, freelancers work on a variety of projects, from several industries. It does not sound like you are working with just one, but it is usually a matter of choice (and salary). Therefore, independent travel will give you the opportunity to grow, expand your horizons and achieve more knowledge and a better portfolio. This way, you'll be the kind of Jack of all the jobs (but you're better than one master), in your field.
Let's be honest – when you work full time, even if you have the opportunity to work on various projects, choosing which one to work on, is not one of the benefits. This way, you may find yourself embroiled in a project that contradicts your own moral objections, or that may adhere to the procedure. Worse, in the event that your company provides services to other clients, there is always the option of finding someone who is overly demanding or aggressive. On the other hand, one of the benefits of freelancing is this – you find out who you will be working with. If your client comes to you with a project proposal that doesn't fit you, or whose character isn't something you like, you can always refuse. However, if so, you need to have a B plan. That is, freelancers often have it – so we can talk about another benefit.
Understanding financial security
The idea of living from project to project, without knowing if the income will be enough to pay off debts, is really scary. History has shown, however, that having a full-time job does not guarantee that you will always have the financial security you desire. Working as a freelancer lets you know that maybe, not all the gigs you have are 100% sure. In most cases, projects can be terminated for a variety of reasons – budget, style, the relationship between client and provider, and more. Because of this, you will always be ready to have a Plan B, C, or Z, and you will not let things go any further. There is a cost reduction involved Maybe this isn't the main benefit of freelancing, but it's worth mentioning – working on your own can help you reduce some of the costs. For example, if you choose to work from home, you will reduce fuel or other transportation. In addition, you can reduce the cost of food as well, because you can plan your work according to what you like and you can cook at a certain time to cook. However, working from another location, such as working or a cafe, can increase costs. However, as a freelancer, you can always choose the location closest to your home.
Enrollment procedure for Freelancing Course in Karachi
ASHS Consultants, is the best freelancing course institute in Karachi. To enroll in the freelancing training course in Karachi a person has to fulfill eligibility criteria. You can enroll yourself in your nearest branch. ASHS Consultant scourses are operating from Karachi, Pakistan.
Online from the website www.ashsconsultants.com, email us at info@ashsconsultants.com or call of numbers: +92 336 8446657 | +92 333 0234859 | +92 336 2782245
You can get registration for it short courses in ASHS Consultants online or physical and when you get the approval from the admission office you have to deposit a fee. You can have made the payment easily by using multiple payment modes including cash, easy paisa, jazz cash , or by using bank transfer,
Once you fulfill the procedure, our correspondent will share the schedule and course outline. You can take in-house classes and for the outsiders, we are offering online live sessions with instructors. The purpose is to serve the candidates with the best services that make a visible difference.
Does ASHS Consultants offer any career growth opportunities after course completion?
ASHS Consultants ensures the ultimate growth and career placements of all the students in their best interest. We do offer in-house and referred internships to the students that most of the time lead to jobs as well. Furthermore, we do recommend the students in the industry so they will have better placement opportunities.
ASHS Consultants is going to introduce courses on other campuses of Karachi. These courses include the Digital Marketing Course, E-Commerce & Online Business Management Course, & . This is good news for those students who live in these areas of Lahore. They do not need to go to other places for short courses, IT courses and computer courses, etc. This is the best platform for all students who want to learn these types of courses. Our institute is the best institute in Lahore for short courses and IT computer short courses. We have hired a specialist instructor for these campuses. Students will learn both content and skills from our instructor.
Who Should Attend
Learning Outcomes
Course Outline
Looking For More
Who Should Attend
All Freelancers can take this course but it is mainly for:
1. Newbie Freelancers
2. Freelancers who just started their career
3. Entrepreneur
4. People who want to work from home
5. Who wants to be his own boss
6. Housewives who want to earn extra income to support the family
7. Graphic Designers
8. Web Designers
9. Social Media Managers
10. Web Developers
11. SEO people
THE FREELANCE COURSE IN KARACHI IS THE RIGHT PROGRAM FOR YOU IF YOU WILLING TO VENTURE INTO LIMITLESS SKIES
There may be numerous reasons to join the Freelancing Online Course. Some of these are as under:
• Here, at ASHS Consultants, you will have the golden chance to learn a lot from industry expert and highly successful trainers.
• You will find the best in the town and proficient in-house seasoned trainers who will be delivering their lifelong experiences to you while in Freelancing Online Course.
• To quench your thirst for freelancing, the more profound informal course sessions, the extensive individual & group exercises are held.
• As quality is our norm of the day, the quality course outline is designed by practicing industry professionals.
• The Q & A sessions are conducted, frequently.
• As our trainers are practicing trainers, they are well aware of the latest techniques to learn the different venues of Freelancing and will teach you the latest techniques.
• As there are always newer projects to earn from, the course outline for every new badge of the freelance courses online is updated, regularly.
• Despite the fact that the Online courses are costly to conduct, we charge the lowest possible fee in the town.
The long list of the enrolled students and yet the long list of satisfied and successful students is evident in the success of our freelancing Online course.
LEARN FREELANCING FROM THE SUCCESSFUL PROFESSIONAL FREELANCER
Following are major questions in the student's minds when they get enrolled with us for the Freelancing Online Course:
• What is Freelancing?
• What are different freelancing projects?
• How Freelancing works?
• How can I learn to work Freelancing for myself?
All these three questions become their answers when students get to enroll in our course sessions. Our expert, skilled and dedicated professional trainers provide a solid foundation to know the exact meaning of freelancing, its working norms and how they can be benefited from this excellent skill. The professional at ASHS Consultants provides an ideal freelancing Online & physical course. If you are already a working freelancer, the freelancing course, designed by our experts, will help you to make your freelancing strategies more effective and authentic. You will produce better results and earnings ever than before that will enhance your worth at your workplace. If you are a newbie, you will be excited by the interesting and engaging lectures that will open a new horizon of knowledge for you
Learning Outcomes
Course Outline
Looking For More
Our Classrooms & Learning Methodology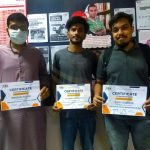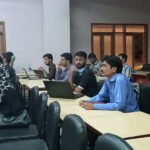 I Want to Register Myself in this Freelancing Course
ASHS CONSULTANTS FB AREA:
Admin Block Room# 01 & 02, Nazeer Hussain University, FB AREA BLOCK 4, Near Ziauddin Hospital, KHI.
https://maps.app.goo.gl/YKU3WzLddHrvG47X8
ASHS CONSULTANTS SHAHRAH E FAISAL:
SM-2 First Floor, Al Kamran Center, Near Hotel Faran, Shahrah-e-Faisal Rd, PECHS Extension Block 6 PECHS, Karachi, Karachi City, Sindh
https://maps.app.goo.gl/Y8Z9JLuxVpAvt7Fc9