"IELTS is the test to take if you'd like to study, work, or stay in an English-speaking region. It is the most widely used English language test in the globe for higher education and worldwide immigration."
IELTS stands for The International English Language Testing System (IELTS) is a method, essential to estimating candidates' English Language Proficiency. Applicants for IELTS are usually those who would like to work or study abroad and  and need to be able to speak English. Moreover, It employs the Nine Band Method, an efficient method for estimating language expertness in which a scale ranging from 0 to 9 aids in determining the level of proficiency. For example, non-score users would be around (1-2), while an expert's score would be 9. ASHS Consultants assist students who wish for IELTS preparation to achieve high band scores and make their dreams come true. Also, There are two kinds of tests.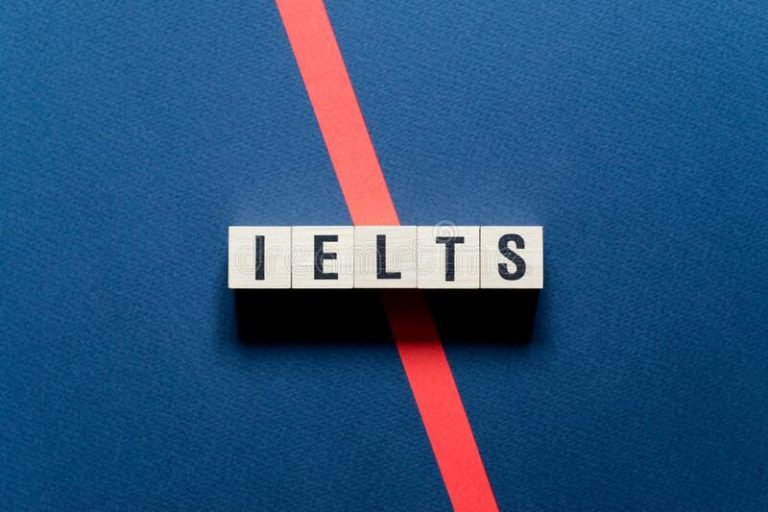 The General Training test is appropriate for students applying to study at a lower level than a bachelor's degree. Basically, it is an English Language course. It is also undoubtebly vital for professional experience or other job-related training. For migration to Australia, Canada, New Zealand, and the United Kingdom, IELTS General Training is also necessary. The test indeed focuses on everyday English language skills that you will need in social and professional scenarios. In Canada, New Zealand, and the United Kingdom, IELTS General Training is also necessary. The test also focuses on everyday English language skills that you will need in both social and professional scenarios. This gives a clear understanding of what IELTS is. 
The Academic test is for students who want to study in another country. It firstly exemplifies the characteristics of academic language. Furthermore, it assesses and it also identifies the level of knowledge of the students. In Simple words, this test particularly determines if you are ready to begin studying in English. It also contains vocabulary that is common in academic settings.

IELTS is accepted by over 10,000 organizations worldwide. Moreover, It is the most popular test for higher education and working overseas, and it also undoubtedly provides you with a wide range of options. For example, the United Kingdom, the United States, New Zealand, Australia,
Modules For The IELTS Exam
The IELTS exam is a task-based test that covers four skills (Listening, Reading, Writing and speaking). Individual sub-scores for each of the four test components are provided to IELTS test-takers, and the average of the four provides the overall band scores. 

IELTS Writing:
I
If you've no idea what an IELTS essay looks like or want to bring improvement in your writing skills, Surely, ASHS Consultants is the place to be. IELTS writing takes 60 Minutes.
There are two tasks that need to be finished;
WRITING Task 1:
According to research, A candidate must not spend more than 20 minutes on task 1, which requires candidates to wrote 150 words.
Academic Writing Task 1:
Academic Writing Task 1 has well-defined input and a mostly predictable output. It is also an information-transfer task that is restricted to the factual content of the input data or diagram which does not include baseless explanations that are outside of the scope of the displayed diagram or information.
General Writing Task 1:
In General Training Task 1, candidates have to write a letter in response to a given problem, inquiring or explaining a situation. Depending on the task we provide marks on the ability of the candidate to:
– communicate on a personal basis with others
– elicit and provide general factual information – convey wants, needs, likes, and dislikes – express an opinion (views, complaints, etc.)
 IELTS WRITING Task 2: Task completion
Task 2 in both the Academic and General Training Writing tests requires test takers to formulate and also to develop a position in response to a given prompt in the form of a question or statement. However, Ideas should be supported by evidence, and examples from the test takers' own experiences may be used. Moreover, If test takers do not cover all or most of the points in the question, they are penalized.
Reading takes 60 minutes and is the second part of the IELTS test. It consists of 3 reading passages of increased complexity, with several 40 respondents to solve. The text is genuine (e.g taken from the company, official documents, books, and newspapers) The Academic and General Training Reading Tests are both graded on the same scale. The reading part of the Academic and General training editions differs in terms of text selection (topic, genre, length, number, etc.). The Academic Reading module includes more items aimed at bands 5-8, whereas the General Training module includes more items aimed at bands 3-6. Moreover, This reflects the varying demands of Academic and General Training. ASHS Consultants will especially provide IELTS reading tips to our students to reach this milestone. 
Method Of IELTS Listening Test Conduction:
The Listening Section of the IELTS Academic Test is divided into 4 recorded monologues and conversations, however, each part is about a different topic and gets increasingly more difficult. IELTS Listening contains 40 questions, and each correct answer is awarded one mark. You will have around 30 minutes to complete each section before moving on. Furthermore, you have approximately 10 minutes to transfer your solutions from your question sheet.  Candidates get the band scores ranging from Band 1 to Band 9 on the basis of their raw scores.
IELTS speaking tasks include answering short questions, speaking at length about a regular basis topic, and participating in a structured discussion. The IELTS speaking exam lasts 11-14 minutes and is a face-to-face conversation.
DURATION:  
The following is the duration of the IELTS Exam:
Listening Test: 40 minutes of listening (including 10-minute transfer time in paper-based test)
Reading test: 60 minutes
Writing Test: 60 minutes
Speaking test: 11-14 minutes
Total time: 2 hours and 55 minutes.
Sir Ali Ahmed Siddiqui is a highly skilled and result-oriented professional with extensive experience in intelligence. He has the ability to assess and manage complex obstacles; also, who is also a strong troubleshooter and an enthusiastic facilitator and learner.
He is well-known for his profound and amazing teaching methodologies. Has the ability to build positive relationships with professionals, as well as uses a variety of teaching experiences and has broadened his horizons in curriculum and instruction strategies; integration and teaching across curricula have enabled him to be a great asset to learners.
With an interest in Educational psychology, it gives him a cutting edge over others as it enables him to observe and analyze to give insights to students, according to their psychological and behavioral needs.
His certification as a Class Whisperer-Teaching Excellence initiates a 21st-century educational environment and enables him to introduce strategies that are best for students. He has insight into the success of turning challenges into opportunities by the observations that have shaped him to be a reflective practitioner and this is an indicator of his commitment to continued learning and growth. He has trained and proved his training talent through various interactive sessions. Also, we have numerous trainers as well under the supervision of Sir Ali Siddiqui
IELTS Preparation Material:
We also provide practice material and all instructional tips and techniques. All handouts and other learning material for preparation are authentic and rechecked by our highly skilled trainer Sir Ali Ahmed Siddiqui.
There are numerous methods for IELTS preparation. We are also currently offering a 70% discount on online and face-to-face classes.
Feel free to contact us on Facebook. You can also visit our Office Or APPLY NOW