Most of the students want to study abroad. The education system abroad is the best flexible education system because of its versatility. Studying abroad is a dream for most Pakistani students. When it comes to a career, no one wants to take a chance of a wrong decision. As known by everyone, one wrong decision can hit your career back.
Some common questions that strike the mind of the students are what is the right career and right course for me. Today, the majority of students are dreaming of studying abroad and overseas admission in colleges because of the multiple benefits associated with it. Right from exploring a new country and its culture to getting better job opportunities, you will get a long list of benefits when you go abroad for higher studies. 
ASHS CONSULTANTS will guide you through the visa application process for a student visa and make sure that all the requirements are met to the letter
Reasons to study abroad
When study in a foreign country was not possible but now, students from all across the world with different cultures and ethnic backgrounds are going for education abroad.
Courses and programs available in Pakistani Institutes are very limited whereas that is not the case when it comes to international universities. Internships and job opportunities are excellent in foreign universities whereas only top colleges.
All of these things need to be taken into consideration when one decides whether to study abroad or in the home country. ASHS Consultants have since long been helping students make wise decisions when it comes to University selection, admission process, and visa assistance.
The biggest reason you can see the World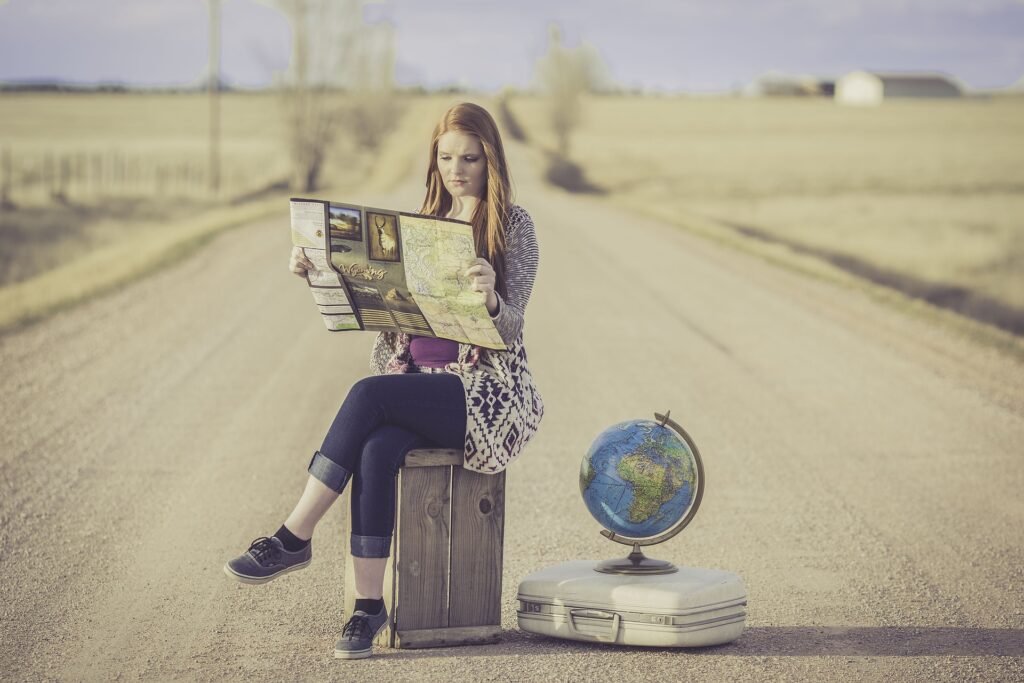 The biggest reason you should consider a study abroad program is the opportunity to see the world. By studying abroad, you will experience a brand-new country with incredible new outlooks, customs, and activities. The benefits of studying abroad include the opportunity to see new terrains, natural wonders, museums, and landmarks of your host nation.
In addition, when you're abroad, you won't be limited to traveling in just the nation in which you are studying – you can see neighboring countries as well! For example, if you study in France, you'll have the option to travel through various parts of Europe including London, Barcelona, and Rome.
2. Great Education system.
Another reason you might consider studying abroad is for the chance to experience different styles of education. By enrolling in a study abroad program, you'll have the chance to see a side of your major that you may not have been exposed to at home.
You'll find that completely immersing yourself in the education system of your host country is a great way to experience and understand the people, their traditions, and their culture. Education is the centerpiece of any study abroad trip—it is, after all, a study abroad program—and choosing the right school is a very important factor.
Knowledge can be gained in many ways. One of the ways is to study abroad. Studying abroad gives students an experience of a lifetime for Pakistani
students to gain such invaluable experience. It is an excellent opportunity to come into close contact with a distinct culture in their day-to-day life and return home with plenty of cherished memory. For instance, students can experience four seasons abroad wherever they choose the country that has four seasons, where it will be the most cherished moment for students that never experience the seasons. Study abroad had many benefits.

Study in USA
world-class learning institutions in the USA
The list of world-class learning institutions in the USA is endless and includes some of the best universities in the world.
It is not just limited to Stanford University, Harvard, Yale, Cornell, California Institute of Technology, UC Berkeley, University of Pennsylvania, MIT, John Hopkins, Northwestern University, etc. There are many other universities in USA which offer admission without IELTS
STUDY IN USA WITH ASHS CONSULTANTS WITH SCHOLARSHIPS

Study in Australia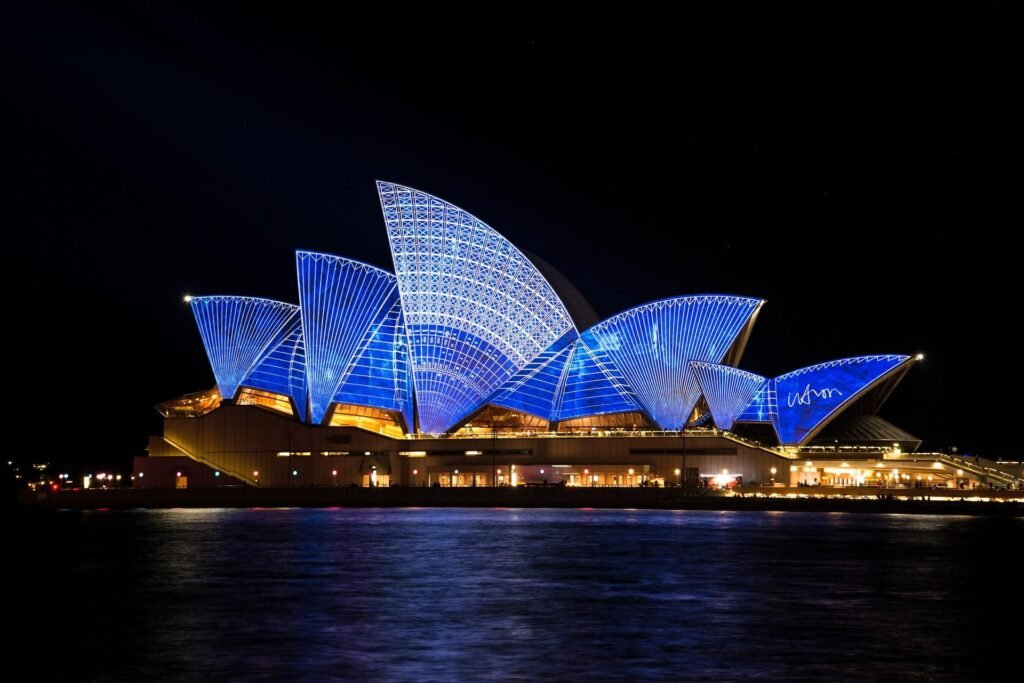 Your experience in living and studying in Australia as a non-local resident is an interesting factor for potential employers.
Having survived and completed your study tells a lot about your character and intellect.
 You possess intangible life skills such as adaptability, flexibility, and enthusiasm to learn and to face challenges along the way. Your ability to see things differently is a real charm for future employers. It's a sign that you are capable of thinking outside the box and you genuinely enjoy innovation and the creation of new ventures. These are a few benefits of studying in Australia, there are many more advantages which will exalt your career.
APPLY NOW FOR AUSTRALIA WITH ASHS CONSULTANTS
Study in UK
The UK has a long history of welcoming international students.
UK qualifications are recognized and respected throughout the world.
A UK degree will ensure you are well placed to secure global employment
Courses in the UK education system are shorter and more intensive than in many other countries, which means you'll graduate sooner, and without compromising on quality. While you can complete an undergraduate program in
STUDY IN UK WITH ASHS CONSULTANTS
Universities and colleges offer a myriad of courses and programs to choose from. You have the freedom to not only select the course content, but also the structure. At the undergraduate level, you have the liberty to pursue different courses before they you declare your major at the end of the second year. This helps to explore your subject interest and then decide without much hurry. Similarly, for your graduate studies, you can choose your preference and when you progress for your dissertation, you can focus on the ideas you want to emphasize upon.
Why you should have to study abroad?
Studying abroad will help you stay ahead of the students who opted to stay at home and study at local colleges and universities. An international Bachelor's Degree has global recognition that will demonstrate that you have thrived and succeeded in an endeavor outside of your comfort zone. One of the biggest advantages of studying abroad is that your language skills are almost guaranteed to improve. Even if you are studying in English or another language you already know, your vocabulary will grow immensely while living in a new country.
An international Bachelor's Degree is also a gateway to employability prospects abroad. Pakistani students who wish to return home and seek job opportunities will have them in bounty. Companies consider international exposure an important factor when making decisions about which applicant to hire. And a Bachelor's Degree earned abroad will demonstrate to your future employers that you possess a go-getter attitude.
Choosing ASHS consultant counseling will help you to get the right guidance and direction from a team of experienced counselors. Through counseling, you will come to know about all the aspects of abroad study. It is worth getting connected to the counseling process as it will let you know about the right destination.
Another reason that makes students go abroad to study career counseling is the counselor's experience. Counselors have immense experience and expertise in comprehending which university and college will be suitable for you. They will also advise you on different sorts of problems that you might face during the application process
If you are looking for an institute that can provide you with career counseling on abroad study and overseas admissions then Contact ASHS Consultants
ASHS offers the best counseling to the students who aspire to study abroad. They also guide for preparing for IELTS and other standardized tests. So, get in touch with the ASHS consultants to know more about the entire process.
1- Diverse Career Opportunities.
Spending your crucial time in a different nation for your studies will reward you with several lifelong friends from another nation. You will meet several professionals and industry experts. This is how you can build your basket of international connections. This network is your asset. At times in your career, if you need some sort of guidance or any other help, you can search in your connections and take help. 
2- Career benefits of studying abroad.
It is one of the greatest career benefits of studying abroad. During your study abroad, everything will test your communication skills. Complete immersion into another language and accent is not easy for everyone. Once you overpower this thing, then you will excel at it.
3-Higher standard of education
The education system abroad is worldwide reputed for its high quality and standards.
4-Great Professional Attitude
Education in different environments broadens your horizons of thinking and thus, gives you a professional outlook. With exceptional skillful and critical thinking, you start thinking and acting like a professional. So, your different side will start to emerge which will be impressive in front of the companies and recruiters.
5-Improve your language skills.
It improves your language skills when you study abroad
Why career planning is important
Today, people emphasize their careers as it has become quite confusing to choose the right ones. Because of the availability of different courses, streams, and options, everyone gets confused about which career to choose. No matter whether you are a fresher or a working professional, right career planning matters a lot. In today's competitive world, every working professional needs proper Career Guidance to achieve career goals
As always told by everyone, a career is something that needs proper consideration. One wrong career decision can ruin your future. Getting stuck with a job that you don't like to work with is something that disturbs the candidates. Therefore, the right career decision is important if you want to shape up your career and future. In this, you can get assistance from ASHS consultants
Discover career opportunities after study in abroad.
Most of all, study abroad enhances employment opportunities. Through the employer's eyes, a student who has studied abroad is self-motivated, independent, willing to embrace challenges, and able to cope with diverse problems and situations. Moreover, "study abroad reflects positively on resumes and increases the chance of employment with international and multinational organizations". For example, nowadays, before hiring an employer, they will see the resumes first then interview the candidates one by one or grouping. In the resumes, it reflects the candidates' capability and the potential to serve for the company but, the company will see which candidates study abroad and they will be given the priority to these candidates first for the job as they pass the interview sessions.
Study abroad challenged students to live among different types of people in different conditions.
The lifestyle and social be different, forcing the student to expand their social skills to get assistance from lectures, University staff classmates, as well as to make friends among their peers. In addition, students will also derive much benefit from the expansion of their communication abilities later in a lifetime
Opportunity to Travel
Second, study abroad provides the opportunity to travel. Students can venture out and check their surroundings during weekends or academic breaks. Study abroad is not all about being a bookworm; it is about getting to know a new and interesting land. Being in a new place, getting to know people who have a different way of living, and becoming familiar with a new cultural and urban environment. In addition, students have opportunities to confront the realities of people and cultures coming together around tourism. In other words, they can see the reality of life, that are consists of many different peoples and cultures with naked eyes. Furthermore, there are lots of interesting places to be visited.
Best chance to get job
There are lots of employers that prefer graduates that have carried out a degree in America. This is because most of the universities in USA are held in high regard. The better the degree you get from a respected US university, the higher are your chances.