The UK is indeed a popular destination for higher studies for students from around the world and is home to three of the top 10 universities in the world, according to the World University Rankings. A degree that you gain from a UK university will be recognized internationally by universities.
The ASHS consultants are ready to serve their clients at every possible level.
The United Kingdom, the home of education, also attracts millions of students all around the world, as the region shelters some of the best universities and colleges in the world. Therefore, if you are planning to go abroad for educational purposes, then it is essential to consider the united kingdom at the top of your list.
Below-mentioned is some of the benefits of studying the U.K:
More study options. 

Quality of education.

Immigration pathway.

Better research opportunities.


Some of the best universities in the world are located in the UK:
Top universities in the UK
the long history of success
career development
flexibility of course
high quality of education
Benefits of studying in the UK:
The education system follows a unique approach that is distinct from the one followed by universities in the United Kingdom.
1-The facility of short courses:
 Students who study in the UK are indeed expected to complete their courses and earn their degrees in three or four years.
if the student completes all course requirements within three years then he is awarded an honors degree.
2-Quality of education
With a rich history in terms of education, the United Kingdom is home to some of the most recognized universities in the world. Oxford and Cambridge universities, being the oldest universities, were established more than 800 years ago Degrees are globally respected, career and high achieving graduates are some of the most sought after in the world.
3-Better research opportunities 
The United Kingdom is one of the best countries for research infrastructure as well as research output. Several award-winning research projects have emerged from universities in the UK. As a student pursuing research, you will have a significant advantage when you study in the UK.
4-Work while studying
Students from Pakistan who study in the UK will find it easy to adjust and get a job while studying. Students can part-time jobs while studying.
5-Explore England 
Students can explore England while studying most areas in the UK are particularly known for natural beauty, including the Lake District and Peak District in England, whatever part of the U.K. As a student, you will have some beautiful nature within your reach. 
6- Sport event 
Students can go for sports and also have fun there UK would not be complete without mentioning sports, a major part of life for many UK residents. Football (soccer) is probably the UK's largest sporting obsession, with some of the most popular teams including Manchester United, Arsenal, Chelsea, Liverpool FC.
How can you study in the UK without IELTS?
Another point, which many students consider for studying in the UK is that The U.K accepts students without IELTS. The top business schools and universities that are offering undergraduate, postgraduate and research programs are now allowing the student to study in the UK without IELTS. So it is essential that you can now apply to study in the UK with your high school and senior secondary English scores. There are many universities in the UK which provide admission to students based on, their percentage of marks secured in English that is important.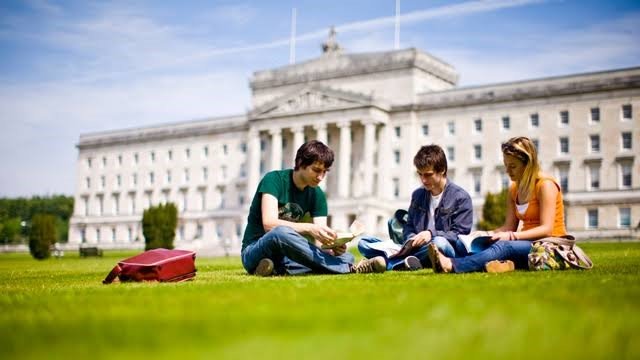 How to Get a Scholarship In The U.K?
To win a scholarship to top-rated universities in the UK, you must start with the requisite application steps. 
The application process for scholarships, in most cases, starts a year before the admission process. 

The evaluation process of the application is lengthy and strict, and therefore, one must need to start the application process and preparation in advance, to secure a scholarship.

Popular UK Scholarships have limited seats and funds with strict eligibility criteria. 

Check the eligibility criteria thoroughly and make sure you qualify on all points.
There are a large number of universities in the UK. Importance of study in the UK. They offer undergraduate degrees and postgraduate degrees. An undergraduate degree is usually three years of Studying in England.
Three Ways To Avail Loans/Funds in England:
There are several financial options available to help you fund your studies in the UK or any place abroad. 
This includes:
student loans, 

scholarships,

part-time jobs


-Student loan

Student can also apply for a loan at a foreign bank, in the country where you wish to pursue your studies.

-Scholarships

In the U.K. The University of Bristol and the University of Oxford are two UK universities that provide the largest number of scholarships.

It's the most common route taken by most of the students. The importance of scholarship is this is because every student cannot get scholarships and most of them prefer going for post-graduate studies just after their undergraduate course is over, therefore there are slightly fewer chances for employer funding. Also, many students do not have financial support.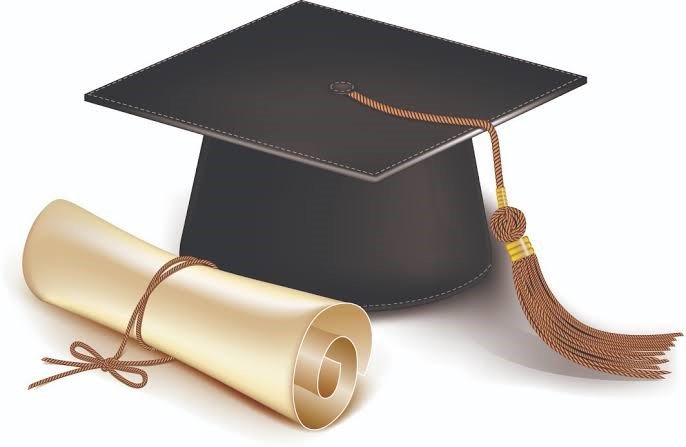 What Type Of Jobs Students Can Get In The UK?
Student allowed to work 50% of the total length of your studies,
many students fear that they lack the proper skills to find a job as a student. The majority of student jobs required no specific education.
Below, the ASHS consultant is going to give you a long list of student jobs in the UK. which will give you an idea.
sales assistant

Gardner 

customer assistant

receptionist

ice cream scooper

blogger

cashier

IT assistant

newspaper distributor

personal tutor
How Many Hours a Student Can Work In The UK?
In the UK there are limited working hours for students. 
Maximum hours for students working 20 hours per week.
You cannot average a week in a long period of time since there is a definition of the week.
Types Of Jobs That Are Not Allowed?
Full-time permanent job not allowed.

working freelance
How Many Wages Student Can Earn?
In the UK the average part-time weekly wage across England is £112.20 a week.
For example,
Call Centre Agent. Average hourly pay:

£8.15.

Customer Service Advisor. Average hourly pay:

 £8.34.

Warehouse Operative. Average hourly pay:

 £8.61

. 
Reasons To Study In The UK:
Resume upgrade Companies and recruiters look for exceptional skills which are cultivated by studying abroad. It adds to the value, which is vital for your career when you are prepared and resilient to work and adapt to a multicultural environment. 
Work in a multinational company
After getting a degree from the U.K. There is a high chance of getting a job in a multinational company. Thus, the employability of such students increases to its peak and your career will be full of prosperity. 
Education in different environments broadens your horizons of thinking, and gives you a professional outlook and attitude, with exceptional skillful and critical thinking, that is important you start thinking and acting like a professional. So, your different side will start to emerge, which will be impressive in front of the companies and recruiters.
The most important thing in the UK is accommodation. The average annual cost for students is £4,914 (based on a 39-week contract). Most rents include bills of some kind, although one-third of students will pay bills on top of rent.