A Complete Guide to Study in USA: With Explanations

Studying in USA is a great opportunity for international students. You will be able to find many opportunities for study and work, and it will also help you get ready for your future career. Studying in USA can be an amazing experience that is full of benefits, so we have put together a list of the top 10 reasons why studying here is worth it!
Why study in USA?
A lot of students wonder and ask 'Why study in USA?'
The United States is an attractive destination for international students because it has one of the world's highest quality education systems; there are many opportunities to learn and explore new cultures during their studies in USA. In addition, American universities offer tuition rates much lower than those found across most parts of Asia or Africa – often at 60% of what you would pay locally!
These steps will help you avoid common mistakes and take the correct ones, so you can be successful!
Quality of education in USA
The quality of education in the United States is one of the main reasons why students choose to study here. The United States has some of the best universities in the world, and students will be able to get a world-class education at a fraction of the cost. In addition, the United States is home to a variety of different cultures, which students will be able to experience during their time here.
The US has the best universities in terms of education. 33 out of 100 schools are based here, which speaks volumes about how great they are! These colleges provide their students with practical hands-on learning and the latest technologies while also providing access to some stellar minds from all around the world – it doesn't get any better than this for an aspiring student!!
Flexible curriculum
USA universities offer a very flexible curriculum that lets you study what you are passionate about. You will have the opportunity to explore different fields and majors before finally settling on one, which can be a great way to find out more about yourself and your interests.
One of the best things about study in USA is that you get to design your curriculum. 
You can choose which subjects if any at all even internship or project-based courses! The number of classes per semester will depend on how many courses appeal most and interest you but it's ultimately up for grabs as long as there are some available slots leftover from previous semesters' enrolments (or not).
Networking opportunities
Networking with American students is one of the many benefits of study in USA. You will be able to make new friends, build connections, and improve your language skills while studying in USA. It can be difficult to meet people when you are not from the country, but this will not be a problem if you are there for school.
It's important to get connected before arriving at your college or university in America. Connecting with international students who are currently studying there will help you adjust to life abroad. You'll also have someone nearby that can share their experiences and answer any questions that you might have about living in the United States.
You will find yourself amongst bright minds, learning about diverse cultures, and sharing your own social experiences when you come to study in USA.
This means that not only are there going to be people from all over the world studying together but also many different backgrounds which provide great opportunities! Building rapport with classmates can help anyone make friends who'll stick by them through thick or thin; plus these same friendships could potentially lead to professional growth as well because everyone has something interesting/specialist they excel at doing outside their day jobs – just ask any one of us 😉
Job opportunities
The United States is a land of opportunity when it comes to finding jobs. After graduating from college, you will find that many job opportunities are waiting for you in the US.
In addition to this, the average salary for someone with a degree from an American university is much higher than in most other parts of the world. This makes studying in USA a very wise investment!
After completing your studies in USA, the country provides great job opportunities for you. With a global economy that is constantly on the move, having international work experience is becoming increasingly important – and what better place to get this than right here in USA!?
Employers not only value United States degrees but they also appreciate the skills students learn while attending university here. The United States is a country that is constantly on the move, with new opportunities arising all the time – making it the perfect place to gain work experience!
Voyage and research
If there's one thing you should NOT miss out on while studying in the US, it's all of America's beauty.
From lush forests and tall mountain ranges to rad beaches, this country has everything from top-rated attractions (Mount Rushmore)to awe-inspiring scenery that will leave your heart full! 
So go ahead grab a friend or two; take them along for their adventure as we explore together how amazing our nation can be when seen up close through travel adventures!
Study in USA means opening a door to an entire world of opportunities. The United States has so much going on for it! You can easily find yourself immersed in the culture, while also being able to take part in study abroad programs and other exciting events that will broaden your horizons even further. Studying abroad is not just about learning from a different perspective – it's also about making memories and friendships that will last a lifetime!
So, these are the five top reasons why you should study in USA that can be so beneficial for you. Are you excited yet? If not, maybe some of these points have changed your mind 😉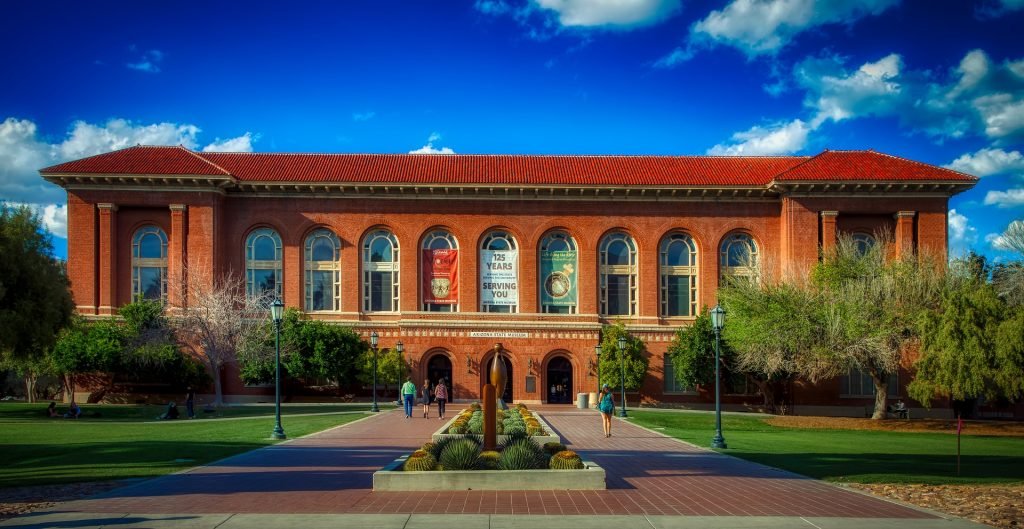 Top Universities for Study in USA:
One of the most important factors to consider when choosing a university is what you want it for. Some universities have varying curriculums and programs, so make sure that's something worth your time before committing! You should also research which schools offer courses in computer science or business if these interests pique yours–just because one school may be better known than others doesn't mean they'll provide more opportunities downthe line either way."
However, you'll find that the topmost universities in the USA are famous for most of their courses and are some of the best institutions in the world.
Let's take a look at them here-
Harvard University
Stanford University
MIT
University of California, Berkeley
University of California, Los Angeles
Yale University
Columbia University
Princeton University
New York University
University of Pennsylvania
University of Chicago
Cornell University
Duke University
Johns Hopkins University
The University of Southern California, and more
To Find out more about the scholarships of these universities, Please Read our latest blog by clicking the button below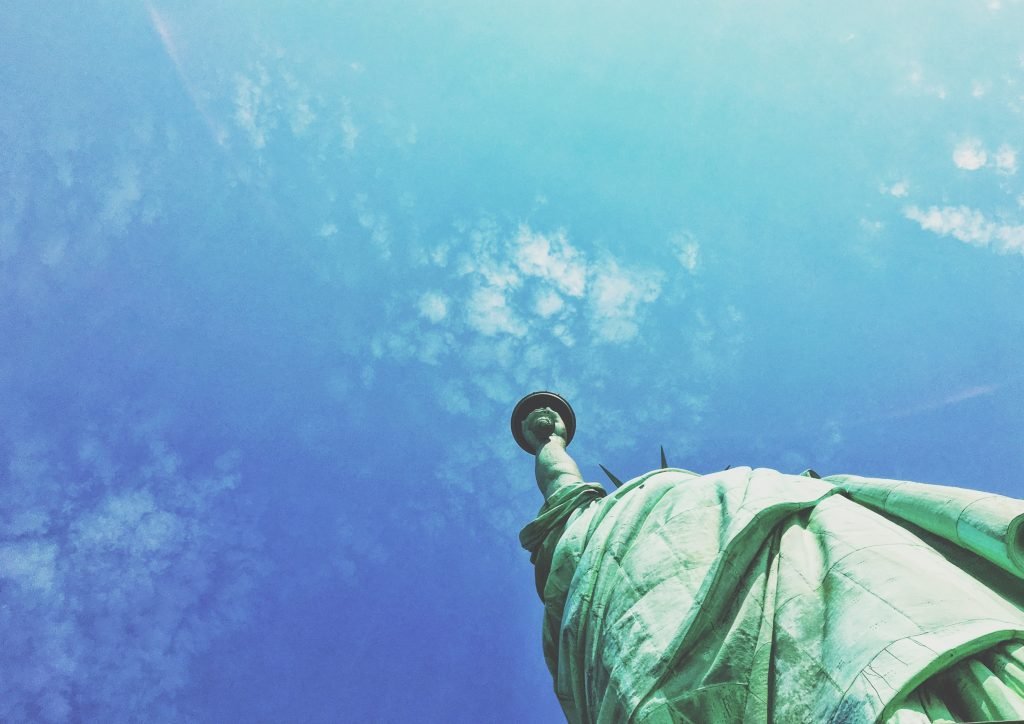 Now that you know what institutions to consider for your education in the US, let's take a look at how much it will cost.
Cost of Education in the USA
It is always better to know the total expense you will have to incur for your education in the USA.
Accordingly, it would be best if you do some research on the university fee structure before choosing one that fits into your budget.
Tuition Fees:  The tuition fees at most of these institutes range from $ 33,000 -$ 40,000 per annum.
Room and Boarding:  On average, room and boarding can amount to $ 12,000 per year.
Books and Supplies:  It is estimated that you will need around $ 1000 for books and supplies annually.
Transportation:  For transportation, you would need at least another $ 1000 every year.
Medical Insurance:  Another expense to be borne in mind is medical insurance and health care. It can cost you around $ 1000 -$ 2000 per year.
Extra Expenses:  If you want to engage yourself in extracurricular activities, it will incur extra expenditure of around $ 2500 every semester.
This information will help you to have a better idea about the expenses that you will incur while pursuing your education in the USA.
So, the total cost of education in the USA can be anywhere from $ 58,000 to $ 80,000 on an annual basis.
As you can see, you must start planning your finances and budget accordingly for a study abroad program in the US!
So, now that we've looked at some of the top universities and their associated costs, let's look into scholarship opportunities available for international students!
USA Scholarships for International Students
The United States offers a wealth of opportunities for international students seeking scholarships for study in USA. The top universities in the USA are some of the best institutions in the world, and competition for scholarships is high. However, with a bit of research, you can find the right scholarship for you and make your dream of study in USA a reality!
Some of the best scholarships for international students include:
The Fulbright Scholarship: This scholarship is offered to students from over 150 different countries, and it covers all expenses related to study in USA.
The Gates Millennium Scholarship: This scholarship is open to students from any country, and it covers all expenses related to undergraduate or graduate study in USA
The Marshall Scholarship: This scholarship is offered to students from the UK, and it covers all expenses related to study in USA
The Luce Scholarship: This scholarship is only open to undergraduate students of Asian descent who are planning on studying for a degree in any U.S. discipline at an accredited college or university.
Awards vary by country, but they will cover your tuition fees, room & board, books & supplies, medical care costs even more! So apply today with Scholarships360 as we can help you find the best scholarships available for international students like yourself!
These scholarships can cover your tuition fees, room and boarding, books and supplies, and even your travel expenses!
So let's summarize everything that has been discussed today-
There are many benefits associated with study abroad programs in the US such as- opportunity to experience diverse cultures; meeting new people and making friends from all over the world; excellent education provided by some of the best universities in the world, among others.
The cost of study in USA can be high, but there are many scholarships available for international students.
So, don't let the cost of education stop you from pursuing your dreams. There are many ways in which you can fund your education in the USA!
How to study in USA for international students?
You can find admission requirements for universities online. There are a few common ones, like proof of English language proficiency (TOEFL/IELTS) and aptitude test scores such as SAT or ACT that you'll need to provide when applying to get into college programs. However, this is not all; each university has its unique setup so make sure you do your research before going forward!
For an undergraduate course, you will need to provide-
A high school diploma
Proof of English language proficiency (TOEFL or IELTS)
Aptitude test scores (SAT or ACT)
College essay
For students pursuing a postgraduate degree, the universities will ask for-
Transcripts
Statement of Purpose
Resume
Proof of English language proficiency (TOEFL or IELTS)
Aptitude test scores (GRE or GMAT)
Portfolio (for subjects like Fine Arts, Architecture, etc.)
"Congratulations! You have been selected for the internship of your dreams. Now it's time to start preparing."
-Start 6 months before applying, and prepare documents if possible because they will be needed when applying "If shortlisted then expect a letter acknowledging acceptance which can later serve as proof that you applied with proper documentation."
US Student Visa Process
This guide on 'How to study in USA for international students would be incomplete without some information about the US student visa process.
The process of applying for a US student visa begins when you receive an admit from a university of your choice in the US.
With this acceptance letter, the university will also provide you with your I-20 form.
This form is an application requirement for your visa application and you can only start the process once you have it.
Here's what you need to do-
Apply and get admission into a SEVP (Student and Exchange Visitor Program) approved institution.
Pay the SEVIS I-901 fee ($350) for enrollment into the SEVIS (Student and Exchange Visitor Information System). After this payment, your school provides you with an I-20 form which you will need to present to the consular officer at your F-1 visa interview.
Pay the non-refundable visa application fee and fulfill the application requirements of your specific embassy or consulate. Visa application is available online through which you could complete your application before printing the DS-160 form which you will take to your F-1 visa interview.
Schedule and make preparations for your interview. Your interview is key to whether you will be awarded an F-1 student visa or not. You can schedule the date but be aware of the variations in waiting periods for interview appointments which differ with regards to the visa category, season, or location.
It's advisable to make your visa application early enough as US F-1 student visas can be awarded up to 120 days before the starting date of your study program.
The process of applying for a student visa to study in USA can seem daunting at first, but if you follow the steps correctly, you will be able to submit your application without any problems. Here is a guide on the process:
1. Figure out the type of student visa you need
There are different types of student visas available, depending on the level of study you are pursuing and the duration of your stay. Make sure you select the right visa type, or your application may be rejected.
2. Gather all the required documents
You will need to provide a range of documents as part of your visa application, including your passport, proof of academic qualifications, proof of financial support, and more. Make sure to check the website of your embassy/consulate for a full list.
You will also need to provide proof that you have sufficient funds to cover your expenses during your stay, as well as medical insurance. You can check out this guide on How Much Money Do I Need to Study in USA?  for more information.
The visa application process can be long and tedious, but if you take your time to prepare all the required documents, it will make the process much smoother.
Once you have submitted your application, it will take a few weeks for the embassy/consulate to review it. If everything is in order, they will then schedule an interview with you.
Coming to the documents you'll be needing during your visa interview-
Non-immigrant visa application form (Form DS-160)
Standardized digital color passport photo taken recently
A valid passport
Receipt of visa application fee payment ($160)
Certificate of Eligibility for Non-immigrant (F-1) Student Status (Form I-20)
Documents proving adequate financial support during your stay in the US (Bank Statement)
Diplomas, Transcripts, Certificates, and Degrees from your attended schools. Along with that, Scores from Standardized tests such as TOEFL, GMAT, SAT, GRE, etc.
Documents that serve as proof of your intent to return upon completing your program
Additional documents may be requested depending on your location or the specific program you have been admitted into. Remember, once you receive a visa for that country and it's valid only 30 days before starting coursework- so make sure to plan!
Remember that once you receive your visa, it can only be used for the United States 30 days before starting college.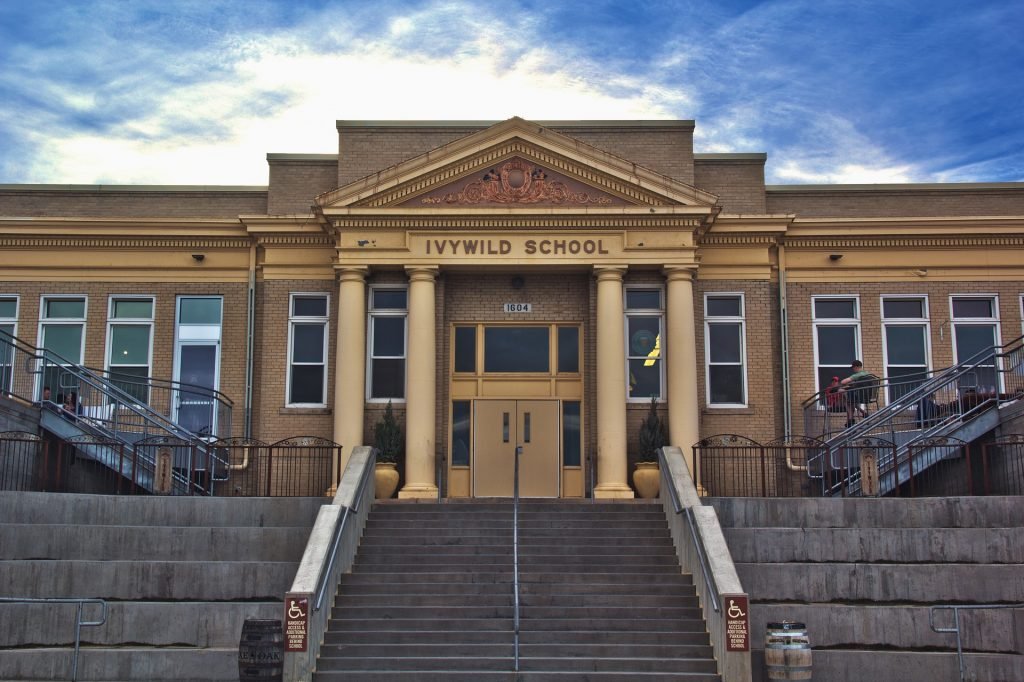 Should I study in USA?
There are many reasons why study in USA is a great option for international students. Some of the top reasons include:
The US has long been one of the best countries to study and get a degree in, but it's not just about where you are from; there's also finance-related information that should be looked at before applying.
If eligible for university application season then go ahead! The education offered by them could change your life or introduce new opportunities abroad with their business programs introducing Science Technology Engineering & Mathematics (STEM) into other fields like Medicine which would open up avenues never seen before as well such as being able to work anywhere around the world without borders thanks to freer movement between states within America itself making this country truly international unlike any other place on earth.
Conclusion:
The number of international students choosing to study in USA has been increasing steadily in recent years, and for good reason. The quality of education available in the US is among the best in the world, and there are many opportunities for students to gain work experience during their studies. Additionally, the cost of living and tuition fees in the US are relatively affordable compared to other countries.
If you are considering studying in the United States, make sure to do your research and carefully read through the visa application requirements so that you can submit a complete and accurate application. Good luck! Click on this link for more information about how to apply with us.