IELTS Preparation Centres In Karachi
ASHS Consultants is the best IELTS Preparation Centre In Karachi, We are located at Nazeer Hussain University. We Offer classes within the University premises.
ASHS Consultants is Official Partner With British Council, AEO and IDP.
ASHS Consultant is pioneering English Language Training Institute. Today ASHS Consultants for Career Development has been providing unparalleled coaching for students to take various international standardised tests like IELTS, OET, PTE, Duolingo etc.
In addition to these, we also offer English language courses of international quality, including Spoken English and Business English. We have a team of highly experienced tutors using the most modern methods, excellent resources and facilities in fully equipped language labs.
We have a large collection of reference books at the disposal of the students. We have a team of dedicated trainers, Best faculty, best study materials, hence best results,
Our prime idea and motto is to provide training par excellence in spoken and written English, Basic English and Business English under one roof.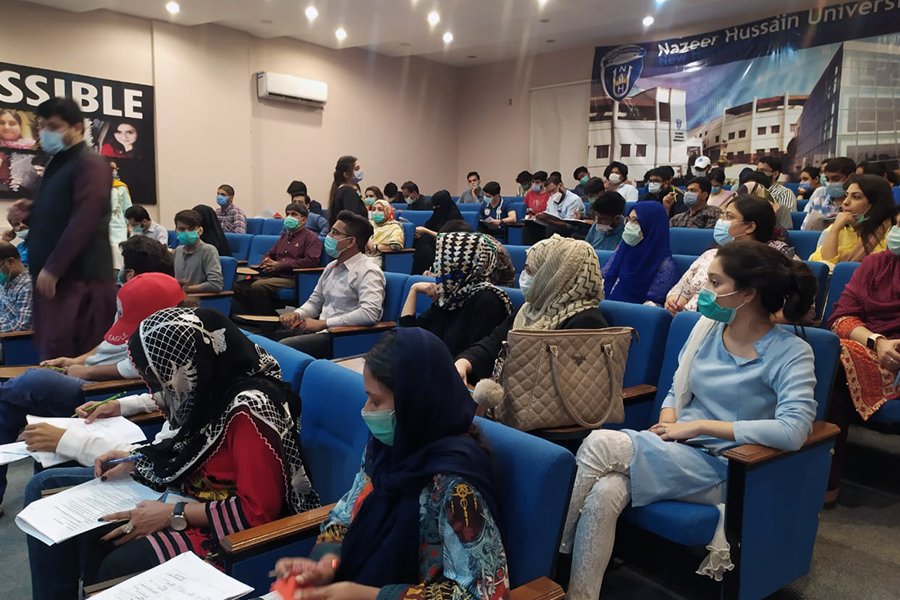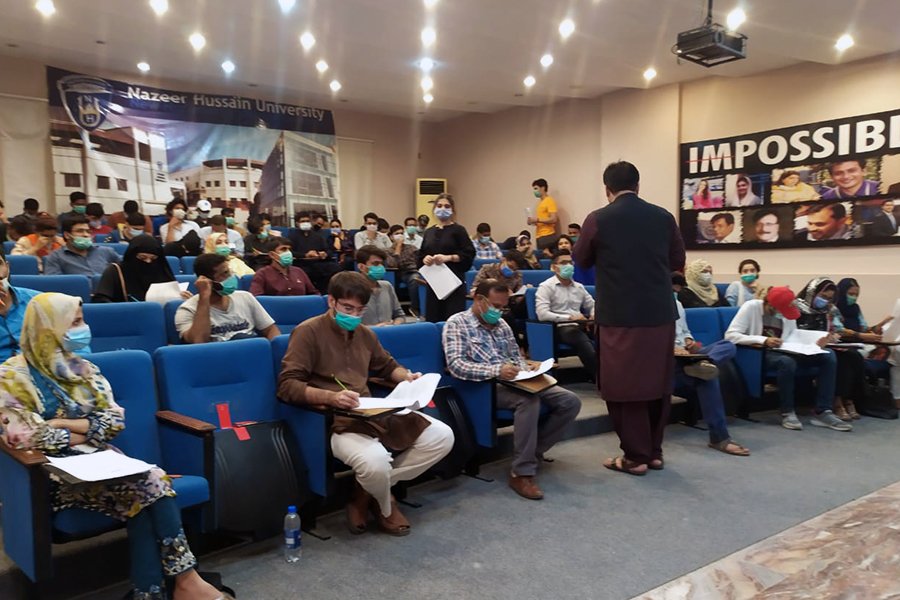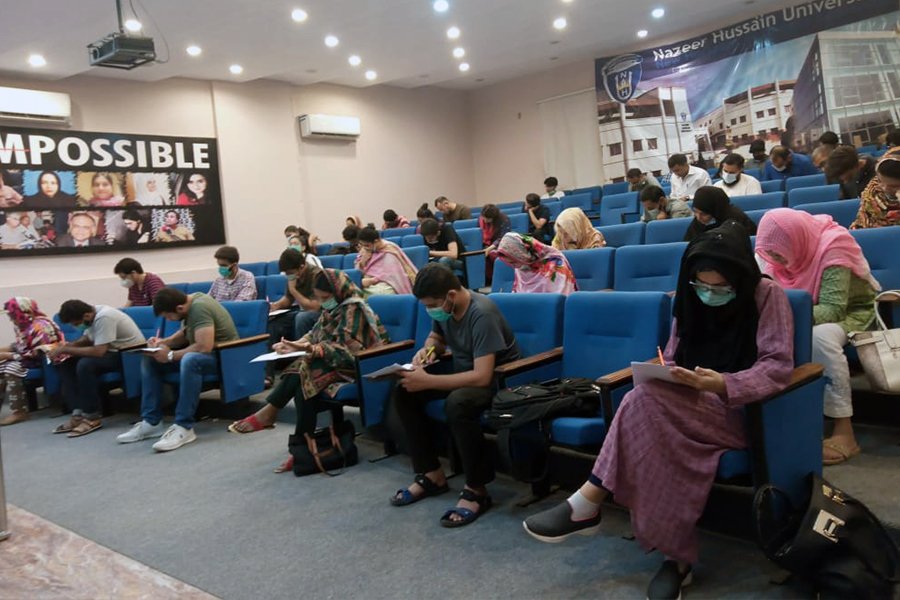 Why Only ASHS Is Best IELTS Preparation Centre In Karachi?
ASHS is the Best IELTS Preparation Centre In Karachi Because we are committed to provide professional expertise and counselling for candidates with proper guidance and quality services.
There are many other IELTS Preparation centre in Karachi which offers IELTS preparation but the Best part is ASHS is Offering FREE STUDY ABROAD CONSULTANCY. We charge ZERO Amount for consultancy guidance and some other reasons are listed below:
I joined here for my IELTS training and I cleared IELTS from this centre. My sincere thanks to sir Ali Siddiqui and the team for the great support. I recommend u all to join ASHS Consultants if u really want to win.
I attended IELTS training from this institute and cleared IELTS with good score. Quality materials and good atmosphere.I also take study abroad consultancy for UK and I got my admission and Visa very smoothly. Highly Recommended
I strongly recommend ASHS Consultants for OET preparations. I cleared my OET from this institution Thank you Sir Ali Siddiqui who guided and encouraged me though every steps.
ielts preparation in karachi,best ielts preparation in karachi,ielts preparation centres in karachi,ielts preparation institute in karachi,ielts preparation in gulshan karachi,ielts preparation center in karachi,best institute for ielts preparation in karachi,ielts preparation in karachi north nazimabad,ielts preparation in karachi defence,ielts preparation in karachi fees,best ielts preparation institute in karachi,ielts preparation in karachi gulshan e iqbal,ielts preparation classes in karachi,ielts preparation british council karachi,ielts preparation in karachi pakistan,ielts test preparation in karachi,ielts preparation berlitz karachi,best ielts preparation center in karachi,ielts preparation course in karachi,institute for ielts preparation in karachi,ielts preparation karachi click5 karachi,free ielts preparation in karachi,ielts preparation in karachi near me,elts exam preparation in karachi,ielts preparation in dha karachi,best ielts preparation centre in karachi,elts preparation in karachi malir,elts preparation in karachi online,ielts preparation in clifton karachi